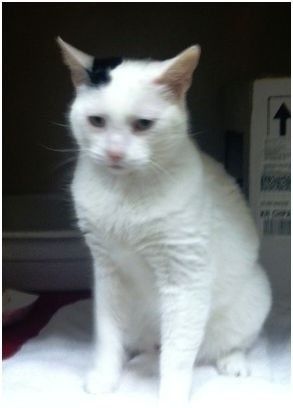 Stumbles is such a sweet cat and just wants someone to cuddle with. He is 5 yrs old and was surrendered to a local veterinary hospital to be euthanized because the owner could no longer care for him. He is a special needs cat and has a condition called Cerebellar hypoplasia which is  a disorder found in cats and dogs in which the cerebellum is not completely mature at birth. He needs to be on medication which controls this disorder but it's maintainable. He is such a good boy and we are trying to give him a second chance. Please email fourlegged.friends@aol.com if you are interested in meeting him. It is urgent that we place him in a home as soon as possible because he is being held at the veterinary hospital.
4:22:00 @ 3/5/2013
61 notes

sweetfayetanner reblogged this from batsonthebrain and added:

Signal boosting for my fellow WNY/Upstate NYers.